| | |
| --- | --- |
| | The 10th Regional GRIHA Summit, with the theme- Transformation strategies for the built environment |


The 10th Regional GRIHA Summit, with the theme- Transformation strategies for the built environment was aligned to focus on a pragmatic approach toward incorporating sustainability initiatives into functional public buildings. The one day summit created an opportunity to embark on multi-stakeholder partnerships; served as a platform for knowledge sharing among different domains of the green building industry and facilitated networking opportunities among over two hundred and thirty participants representing government, academia, civil society organizations, architecture, engineering, and construction management sector.

The event was preceded by a three day training program and a workshop dealing with the utilization of bamboo as a building material. On the 14th of June 2019, Shri. Nitin Gadkari, Hon'ble Union Minister for Road Transportation and Highways of India & Minister of Micro, Small and Medium Enterprises, Government of India, inaugurated the curtain raiser for the Summit and presented awards to projects and individuals that had displayed extraordinary efforts toward the successful completion of the first phase of the PWD-GRIHA Green Building Initiative. In addition to delivering a powerful address reiterating his commitment toward sustainable development goals, the minister interacted with students of the Institute of Design Education and Architectural Studies and representatives of product manufacture working in the sustainable construction space. The main event, held on 15th of June, hosted distinguished representatives of the Bureau of Energy Efficiency, Smart Cities Council of India, Maharashtra Energy Development Agency and the Public Works Department (PWD) of Maharashtra. Other eminent speakers at the event included representatives of renowned architecture and construction companies and exceptional individuals working toward alternative sustainable technologies. It was also witnessed the award of GRIHA rating to 201 projects spread across the state of Maharashtra and memorandum of understanding (MoU) signing with six regional chief engineers of PWD to initiate the 2nd phase of the initiative.



| | |
| --- | --- |
| | Signing of MoU between GRIHA Council and Indian Institute of Architects |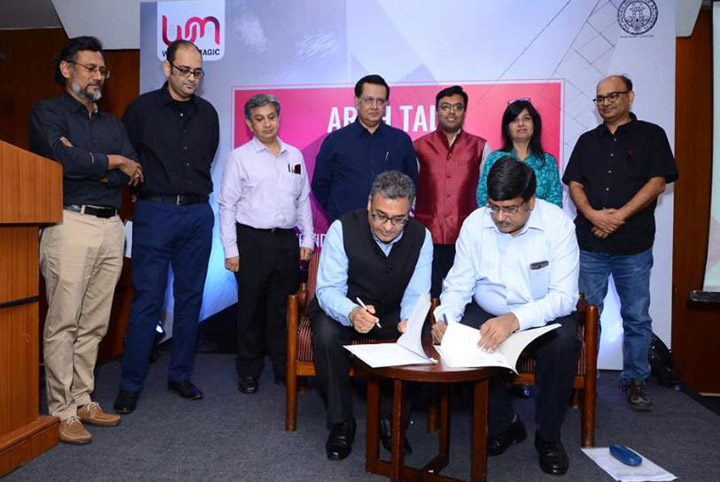 With the endeavour to promote awareness on green buildings, a MoU was signed between GRIHA Council and the Indian Institute of Architects, Northern Chapter (IIANC) on June 22, 2019, on the sidelines of an event "ARCH TALK", at the India Habitat Centre, New Delhi. Mr Ashish Gupta, Honorary Joint Secretary, Indian Institute of Architects, Northern Chapter and Mr Sanjay Seth, Chief Executive Officer, GRIHA Council, signed the MoU respectively on behalf of both the organizations.

| | |
| --- | --- |
| | GRIHA Training Programs in the upcoming quarter |
| | | |
| --- | --- | --- |
| Event | Venue | Date |
| One Day SVAGRIHA Training Programme | Pune | 26th July, 2019 |
| 3-Day GRIHA V 2015 Training Programme | Hyderabad | 28th-30th August, 2019 |
| | |
| --- | --- |
| | GRIHA Certified Professional & Evaluator Exams in the upcoming quarter |
| | |
| --- | --- |
| Exam | Date |
| Certified Professional | 19th July, 2019 |
| Evaluator | 31st August, 2019 |
| | |
| --- | --- |
| | GRIHA training program organized |
| | |
| --- | --- |
| | Inviting articles for Shashwat - The Annual GRIHA Magazine |
| | |
| --- | --- |
| | The 11th GRIHA Summit 2019, "Approach to integrated sustainability" |
Copyright © 2019 GRIHA Council
GRIHA Council, 1st Floor, A - 260, Defence colony, New Delhi, 110024 (Ph : 011 4644 4500)
If you do not wish to receive this newsletter Click here