Past Event
GRIHA National Conference 2010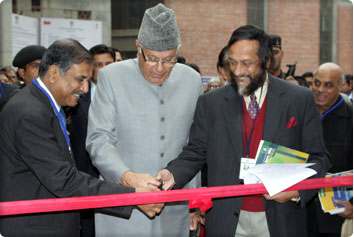 The GRIHA National Conference was held on 4 January 2010 at the India Habitat Centre, New Delhi. It was jointly organised by TERI and the MNRE. The one-day conference was inaugurated by Dr Farooq Abdullah, Honourable Union Minister for New and Renewable Energy. Dr R K Pachauri, Director-General, TERI, and Mr Deepak Gupta, Secretary, MNRE, were also present on the occasion.

The one-day conference on GRIHA and Green Buildings focused on micro and macro aspects of developing green buildings and habitats. It was attended by over 400 professionals from different disciplines, like architecture, engineering and construction management. It had four technical sessions focusing on the GRIHA rating system, sustainable buildings, sustainable habitats, and tools and techniques for designing sustainable buildings.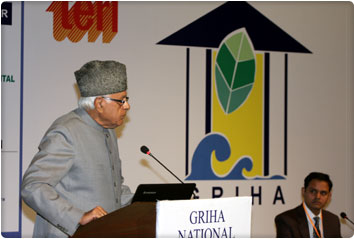 An exhibition of green building materials and technologies was also a part of the event There were stalls on products relevant to design and construction of green buildings, like building performance simulation software, building envelope insulation, high-performance glass, eco-friendly paints, high-albedo roof coatings, light pipes, drip irrigation systems, tree transplantation, low-cost eco-friendly housing for the shelterless, and smart wireless monitoring and control of urban utilities.