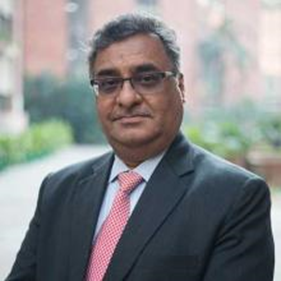 Mr. Sanjay Seth, CEO GRIHA Council
The COVID-19 pandemic and its impact has led to a paradigm shift in the way we live our lives and operate our businesses. While, enhancing productivity, our aim is to ensure people's health & well-being as well as that of the economy.

Flexible arrangements with renewed protocols have been defined at GRIHA Council to support operations in a streamlined manner. Virtual platforms have become the new mantra for orientation workshops, due diligence visits, as well as training & capacity building.

We at GRIHA Council will continue our efforts to combat this inescapable challenge and work together with our clients in 'Rejuvenating Resilient Habitats'.

With the ensuing festive season ahead, the GRIHA Council wishes you and your loved ones healthy, happy and safe festivities.