GRIHA
NEWSLETTER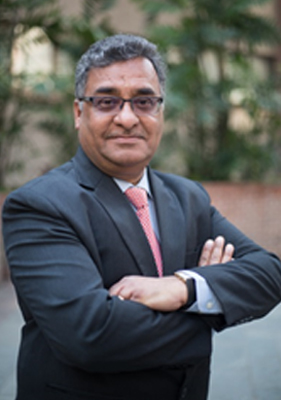 Mr. Sanjay Seth, CEO GRIHA Council
As we move into the second half of 2021, we are once again starting to see visible improvement on the pandemic situation with a drop in new cases and an impressive vaccination effort. However, we must be cognizant of the fact that COVID-19 is here to stay and work toward adapting our lifestyles and workplaces. We must learn to live in a world where the virus continues to be a real and persistent threat.

As version 2019 of the GRIHA rating system continues to gain momentum, we are working toward phasing out older versions and ramping up efforts to ensure that the green building fraternity develops familiarity with the updated requirements. To this end, the first Certified Professional examination for version 2019 was conducted in June and we are pleased to report an overwhelming and heartening response from the community. Over the years, GRIHA Council has also received numerous requests for a training program based around preparing documentation for a green rating. We are therefore pleased to introduce a dedicated program for green building consultants starting from 22nd July, 2021. The sessions are designed to provide participants with in-depth instruction on compiling documents against each appraisal of every criterion. I have no doubt that it will be an insightful experience for those aspiring to work in the green building sector, and also prove useful to consultants already in the field.

25th June 2021 marked the 6th Anniversary of Amrut, Smart Cities Mission and the Pradhan Mantri AwasYojna (Urban). We look eagerly forward to the continued shift toward smarter, safer and more sustainable cities. Amidst the ongoing uncertainties of the pandemic, it is essential that we avoid participating in phenomenon such as "revenge tourism", and congregation at sporting events. GRIHA Council encourages the entire green building fraternity to continue to observe safety protocols and maintain vigilance in the days ahead.
| | |
| --- | --- |
| | E-course on GRIHA Version 2019 |
| | |
| --- | --- |
| | Training Programme on The DOs and DONTs of GRIHA Version 2015 Documentation |
| | |
| --- | --- |
| | Integrated Daylight Systems & Thermal Comfort for Cooling dominated Indian Residential Buildings |
| | |
| --- | --- |
| | GRIHA Four Star Provisional Rating awarded to New Academic Complex and Canteen Building at IIT Madras |
| | |
| --- | --- |
| | New products have been enlisted in the GRIHA product catalogue |
Company name: Knauf Ceiling Solutions (India) Pvt Ltd
Product name: Classic Max RH99, Fine Fissured Hi-NRC RH99, Bioguard RH95, Dune RH99, Dune Max RH99, Fine Fissured RH99, Classic Lite RH99, ANF RH95
Product typology: Insulation

Company name: Gujarat Guardian Limited
Product name: Guardian® SunGuard® HD Series (6mm SGU), Guardian® SunGuard® HD Series (6-12-6 DGU), Guardian® SunGuard® Solar Series (6mm SGU), Guardian® SunGuard® Solar Series (6-12-6 DGU), Guardian® SunGuard® High Performance Series (6-12-6 DGU), Guardian® SunGuard® DS Series (6-12-6 DGU)
Product typology: External Glazing

HVAC Trends To Look For In 2021
New, green, and eco-friendly technology is one trend – that is sure to do wonders in 2021. Much of the water, energy and cost that go into running an HVAC system is lost. With a green Product Strategy, the HVAC industry can reduce environmental impacts throughout the life cycle of products, through the reduction of resource consumption, increased energy efficiency, substituting chemicals, and reducing carbon emissions. This could mean heating being fueled by electricity or hydrogen, or myriad smart inventions to provide cleaner solutions, like SBR Cooling Tower water treatment – that has the chance to be at the vanguard of water sustainability. With the growth in green technologies, this HVAC trend of energy and water saving technologies, have a big part to play in the rise of sustainable technologies for cooling systems.

| | |
| --- | --- |
| | GREEN BUILDINGS -THE GRIHA WAY |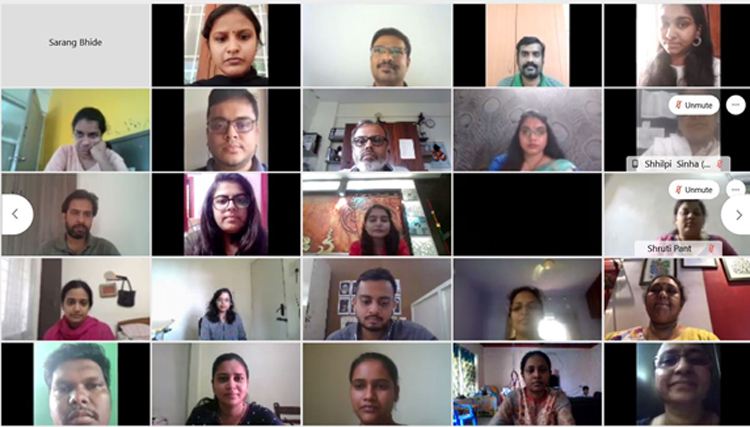 GREEN BUILDINGS- The GRIHA Way was held from 31st May to 4th June 2021. It was a 15-hour training and awareness online program spread over 5 days, which included sessions on all aspects of building design, construction, and engineering that form part of GRIHA and sustainable habitats at large such as - Sustainable site planning, Water and wastewater management, Building design optimization, Energy performance optimization, Renewable energy utilization, Solid waste management, Sustainable building material and construction technology, and Health, wellbeing, and environmental quality, etc.

The aim of the program was to empower the participants through a comprehensive understanding of the GRIHA rating system and to enable them to use GRIHA as a tool to ensure easy and effective integrated design and planning solutions.

This online event, a first-of-a-kind collaboration between the Council of Architecture Training & Research Centre and the GRIHA Council, was well-received. With over 200 participants, this successful workshop included interactive presentations, a demonstration of daylight simulation software, a quiz, and a design-based assignment.

| | |
| --- | --- |
| | GRIHA awareness program in collaboration with MIT World Peace University, Pune​ |
Copyright © 2021 GRIHA Council
GRIHA Council, 1st Floor, A - 260, Defence colony, New Delhi, 110024 (Ph : 011 4644 4500)
If you do not wish to receive this newsletter Click here