GRIHA
NEWSLETTER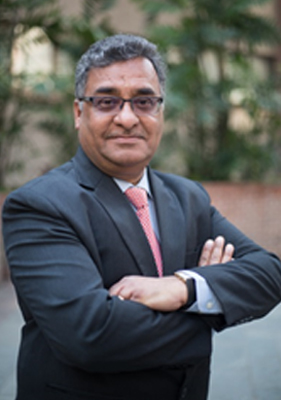 Mr. Sanjay Seth, CEO GRIHA Council
In the past month, with new lockdown rules in place, we at GRIHA Council have once again transitioned to remote working, and this flexibility in our approach has enabled us to keep functioning without significant disruption to our activities. On 16th April, the 3rd GRIHA Consultants Meet saw active participation on a virtual platform. As we move closer to 2030, the stress is on collaborating and working together towards knowledge exchange, sharing of ideas and solutions, strengthening research at a global level. With our learnings and insights from the event, GRIHA Council looks forward to making a greater impact in the days to come.

Along with the rest of the world, GRIHA Council celebrated Earth Day 2021 well into the second year of the global pandemic. Despite numerous reasons for alarm, the collective global effort to respond and recover from COVID has revealed that a divided world is still able to work together when needed to tackle crises, offering hope that overcoming climate change may also be possible. The climate crisis will redefine our planet, and we need to act now and build on the unprecedented international collaboration to enhance global resilience.

As a nation, we are once again faced with a dramatic upsurge in the number of COVID-19 cases, and countless citizens are battling for their lives as the healthcare infrastructure in the country is pushed to its limits. In this scenario, it is of the utmost importance that we do not let our guards down and ensure that all steps are taken to protect ourselves and our loved ones while we weather this storm. To all those who are already fighting the virus, I wish the speediest of recoveries. Several of our colleagues are currently fighting COVID, and GRIHA Council stands with them on their road to recovery. I would exhort everyone to take the utmost care in these difficult times, and ensure that they avail of the vaccine as soon as possible. I urge everyone to maintain the protocols in place and stay safe and healthy. By working together to break the chain of infections we can overcome this crisis and emerge to see better days in the near future.
| | |
| --- | --- |
| | 3rd GRIHA Consultant's Meet |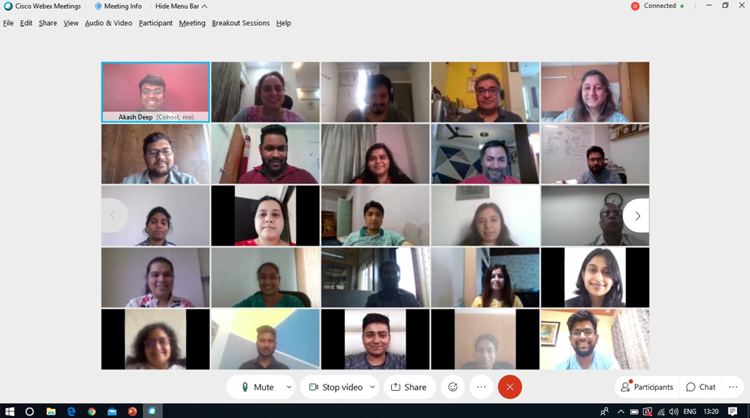 The 3rd consultant meet was held online on 16th April, 2021 from 11:00 hrs to 13:00 hrs and was attended by 60 green building consultants across India. The meet was witness to presentation on GRIHA Council activities by Ms. Shabnam Bassi, Secretary & Treasurer, GRIHA Council and followed by presentation on V.2019 by Mr. Akash Deep, Senior Program Manager.

Later interactive session was chaired by Mr. Sanjay Seth, Chief Executive Officer, GRIHA Council in which feedback and suggestions were taken from the consultants on wide range of activities, processes and initiatives related to the GRIHA rating. The meeting concluded with a special remark by Dr. Vibha Dhawan, President , GRIHA Council and vote of thanks by Mr. Sanjay Seth, CEO, GRIHA Council.

| | |
| --- | --- |
| | Update in GRIHA Product Catalogue Fees |
| | |
| --- | --- |
| | Registration open for GRIHA V.2015 and GRIHA V.2019 |
| | |
| --- | --- |
| | E-course on GRIHA Version 2019 |
| | |
| --- | --- |
| | GRIHA Five Star Final Rating awarded to Titan New Corporate Campus, Bengaluru |
| | |
| --- | --- |
| | New products have been enlisted in the GRIHA product catalogue |
Company name:EPACK Polymers Pvt. Ltd.
Product name:E PACK PUF PANEL FOR ROOF APPLICATION, E PACK PUF PANEL FOR WALL APPLICATION
Product typology:Insulation

Company name:Nerolac
Product name:NEROLAC EXCEL ANTI PEEL
Product typology:High SRI external paints/ tiles

Company name:WAE Limited
Product name:WAE VAR Series, WAE POS Series, WAE ROM Series, WAE Enki Series, WAE TRUBLU Series, WAE Watermaker Series, WAE Hydropac Series, WAE Volturnus Series, WAE Grand Slam Series, WAE Robusto Series
Product typology:Water quality

Refurbishing Plastic for Climate Action: The First Steps
In view of the growing plastic waste crisis and India's commitment to lower the emissions intensity of its GDP by 33-35% by 2030, the article discusses TERI's roadmap for bringing resource efficiency and circularity to the plastic value chain in India

Have you ever wondered how much plastic do we interact with on any given day? Starting from our toothbrushes, to the tube holding our toothpaste, the electronic devices that we use at our homes and offices, or even the bottles we carry our water in; we are surrounded by plastic. But what happens to it, and consequently, to our planet, when it is being produced and after it is thrown away? In 2019, the global greenhouse gas (GHG) emissions from production and incineration of plastic alone were estimated to be more than 850 million tonnes. This is equivalent to emissions from 189 coal power plants, producing 500 MW of power, all through the year.

| | |
| --- | --- |
| | Earth's Day Celebration at GRIHA Council |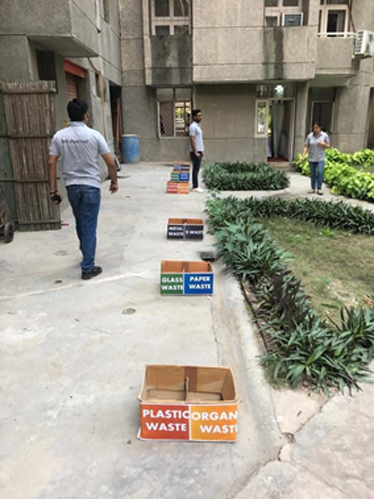 Earth day is celebrated every year on April 22 to raise environmental awareness among the people and inspire them to protect it. Deforestation, global warming, pollution, and other big global issues necessitate the commemoration of Earth Day in order to combat them. GRIHA Council has joined hands to save the environment and has pledged to "Restore Our Mother Earth". We have launched various ratings which deal in multiple aspects such as energy management, waste management, water management and so on. GRIHA Council also organized events such as, Paryavaran Rakshak programme with the theme 'Earth ko anarth se bachaye' to create awareness on sustainability to resident welfare associations (RWA) and "Prayaas - An effort towards cleanliness", a cleanliness drive with general public. We at GRIHA Council will continue our endeavour of protecting and restoring earth though our programmes and commitments.

Copyright © 2019 GRIHA Council
GRIHA Council, 1st Floor, A - 260, Defence colony, New Delhi, 110024 (Ph : 011 4644 4500)
If you do not wish to receive this newsletter Click here