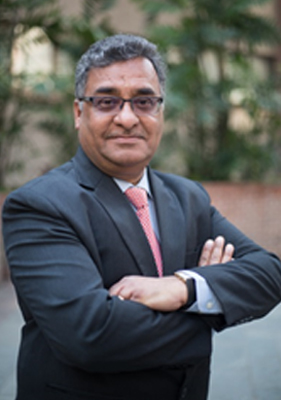 Mr. Sanjay Seth, CEO GRIHA Council
With less than a month to go for the critical climate summit COP26, which will accelerate action towards the goals of the Paris Agreement; I take this opportunity to highlight the steps taken by India to move towards a carbon-neutral future. We have already lowered the energy intensity of our GDP by almost a fourth compared to 2005 levels. At the recent session of the UN General Assembly, India pledged to install 450 gigawatts (GW) of renewable energy by 2030, a promising step towards balancing both economy and ecology.

As a part of our sustainability commitments of raising environmental awareness, the annual awards by GRIHA provide recognition to our rated projects which have demonstrated exceptional accomplishments and made significant contributions to the advancement of sustainability in India. Such recognition boosts awareness and encourages the building sector to build greener and better. We invite nominations from projects that demonstrate commitment to the cause of sustainable development for the GRIHA Exemplary Performance Award under different sustainability parameters such as passive architecture design, energy management, sustainable building materials/ technologies, integrated water management and more.

Meanwhile, I am pleased to share that GRIHA activities have, over the last few months, resumed in full capacity and with a vaccinated workforce, we have recommenced on-site due diligence visits across the country. The GRIHA Certified Professional Exam for GRIHA v2019 is now being held online once a month, with the upcoming one scheduled on 22nd October 2021. An upcoming event is the GRIHA trophy at NASA, which is an attempt to imbibe in students' sensitivity towards the environment and create awareness about the concept of green buildings and sustainable habitat through the GRIHA platform.

While we resume business as usual, for GRIHA, this includes first and foremost, continuous efforts in the developing, adopting, implementing and evaluating of sustainable habitats. With GRIHA v2019 projects gaining traction, we are surely and steadfastly moving towards our goal of a future-ready and sustainable habitat.